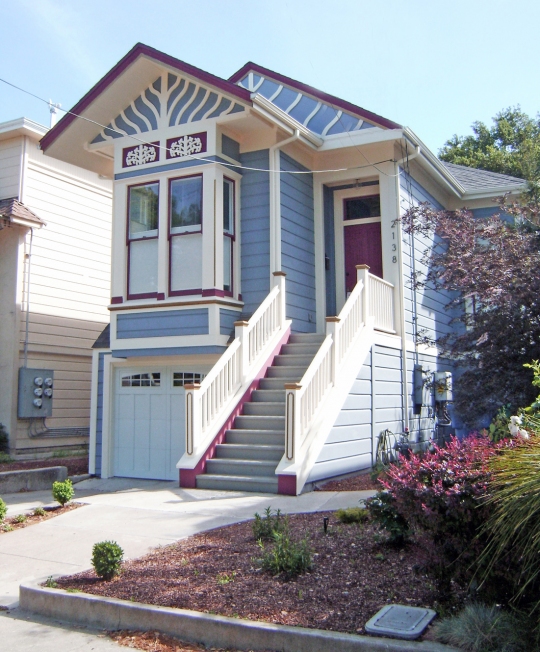 Story by Kay Weinstein
Award Recipients: Div Sawhney, Real Equity Investment Associates, LLC.; City of Alameda Planning Division.
Real Equity Investment Associates and the City Planning Division are receiving awards for the outdoor restoration of 2138 Alameda Avenue, a Victorian built as early as 1876. This home was fully renovated into a two-story, three bedroom, three bathroom house, with many historic details preserved. According to architectural historian Woody Minor, this home was designed by prominent San Francisco architects, Samuel C. and Joseph Cather Newsom. Among the designs of the Newsom brothers and their sons are the William Carson House in Eureka, the Rudolph Spreckels House in San Francisco, and the Henry Nichols House in Oakland. The Newsom brothers also published many books ranging from plan books such as California Low-Priced Cottages to Up-to-Date Architecture to An Illustrated Journal of Modern Architecture.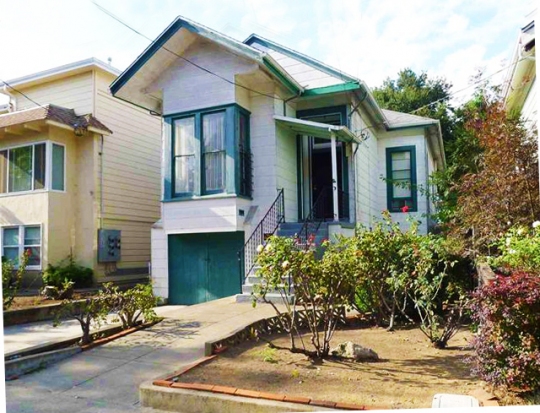 Henry Dong of the City Planning Division approved the Design Review for this home in early 2018. Real Equity Investment Associates created more living space by raising the first floor 1 foot, 11 inches. They dug down to meet the Golden Mean ratio of a lower floor height that is 60% of the upper floor height. The City asked the developer to remove the fibrous cement siding. Precautions were taken as this synthetic material likely contained asbestos. This process resulted in the discovery of beautiful original details.
Among the discoveries were some original wood siding, windows, and trim; all were restored. More depth was added to the gables. A small roof over the front porch was removed. The stairs were replaced and a compatible railing was designed. A new garage door that would blend in with an historic home was created. The most exciting treasure found were the shadows of original organic reliefs over the two front windows and wave reliefs underneath the two front gables.
Div Sawhney, of Investor Relations and Residential Acquisitions for Real Equity Investment Associates, succeeded in using computerized three-dimensional printing to create pieces for the stunning new reliefs over the front windows. These organic designs are evocative of medusa heads. The symmetrical wave reliefs under the eaves were faithfully recreated also. It is his belief that this technology will play a larger part in the future restoration of historic homes.
A lovely feature added to this home is the horizontal band along the sides and back of the home between the two floors. A color scheme of blue with red, white, gray and gold accents preserves the historic integrity of this remodeled house.
Alameda Architectural Preservation Society was pleased to assist with this fine restoration project. We present a Certificate of Award to Div Sawhney of Real Equity Investment Associates, LLC. We also present a Certificate of Award to the City of Alameda Planning Division. This house was recently sold, and we present the new owners with a bronze Preservation Award plaque to be displayed on their new home.