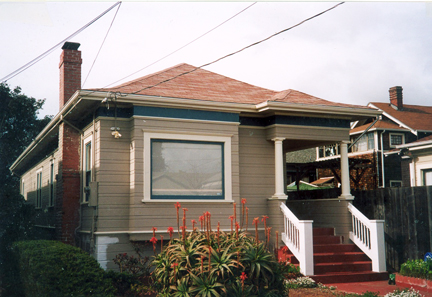 by Denise Brady
Perhaps it was the stuccoed front, green shag carpeting, gold "bottle bottom" windows and cheap wood paneling that turned Anne Marie McLean off the first time that she saw the little house on Fountain Street. After seeing many other houses, she decided to go back for a second look. This time, she was able to see past all the "misguided improvements" from the 1960's and envision how it might have once looked. She decided that this was the house for her.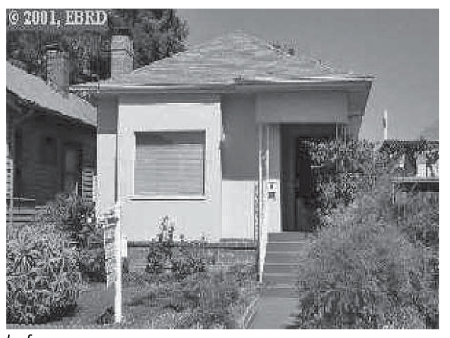 A transitional Colonial Revival cottage built in 1907, it is one of a trio of cottages attributed to builders Foy & Rew. The other two were essentially intact and they inspired her to embark upon a restoration project. This was not going to be an easy task. She sought the guidance of her brother and sister-in-law Bobby and Lisa McLean who live in an older home here in Alameda. They recommended that she work with Marti McCune of Martha Tout Interior Design to develop an overall plan to realize her vision.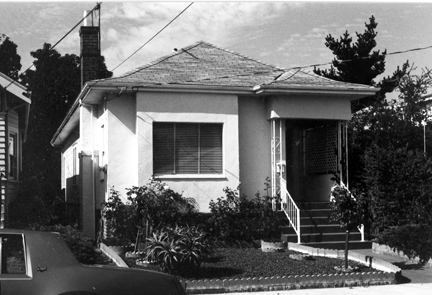 The first thing addressed was the foundation, which was done by Gutleben Construction. Then on to the "fun stuff". Marti and Anne Marie came up with some creative concepts for restoring the interior. Step one was the demolition. Here was a young lady who had barely ever used a hammer and now it was time to tear into walls. Along came big brother Bobby and a pal to the rescue. Some of the ensuing challenges included living without a fully functional kitchen and bathroom, not to mention all the dust and debris.
Once that the interior was completed and very livable, it was time to renovate the exterior.
With the stucco removed, carpenter Tom Wolter masterfully recreated the original detailing of the period for the façade and porch. The brilliant finishing touch was the exterior painting done by Armin Rodocha.
The final phase of Anne Marie's dream was the landscaping. With the help of Iris Watson at Thompsen's Nursery for the plantings and John Mulligan for the stonework, the final goal was achieved. Her "remuddled" cottage had been transformed back to a home rich with character and tranquility. The trio of cottages were complete again.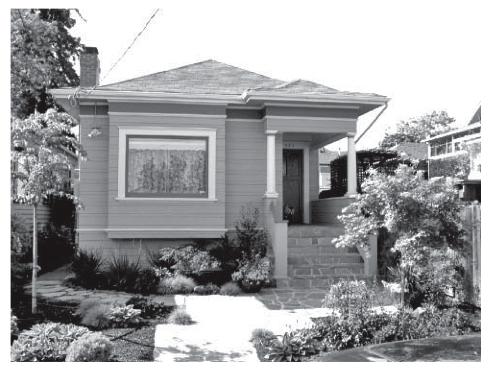 This was a daunting task for our heroine, and she is very grateful to those who helped her achieve her dream. A lot of hard work went into pulling things together in time for a visit from her parents from New York. Unbeknownst to her, this would be the last trip for her dad. She is so happy that he was able to see his daughter's first home.