Legacy Home Tour History
Curious about our home tours? Watch a one hour video about Alameda Legacy Home Tour history, starting from the first one in 1973, presented by architectural history buff Denise Brady.
Announcing Leonardville and Beyond Self-Guided Architectural Walking Tour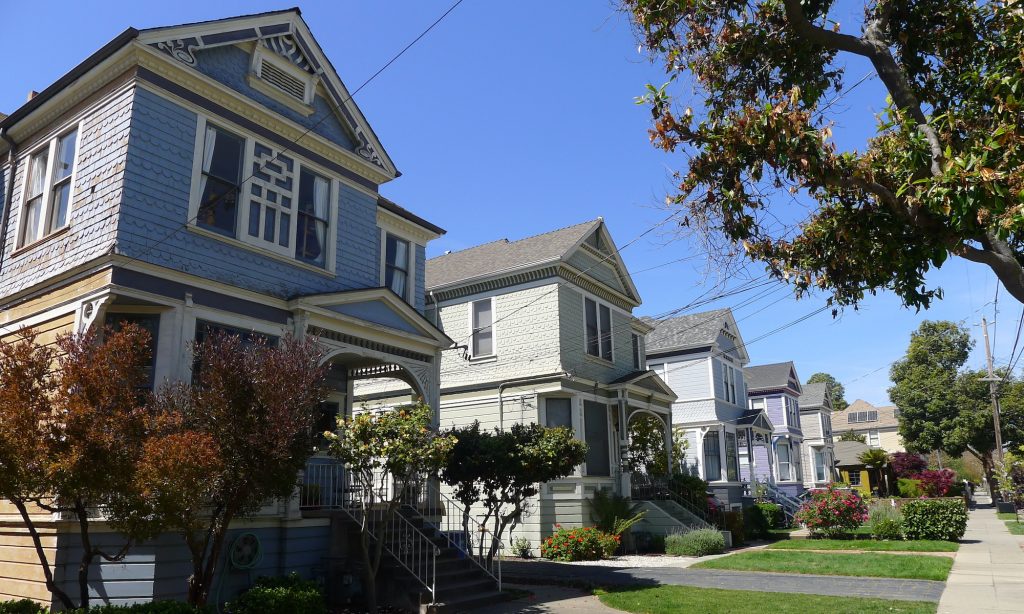 AAPS Presents….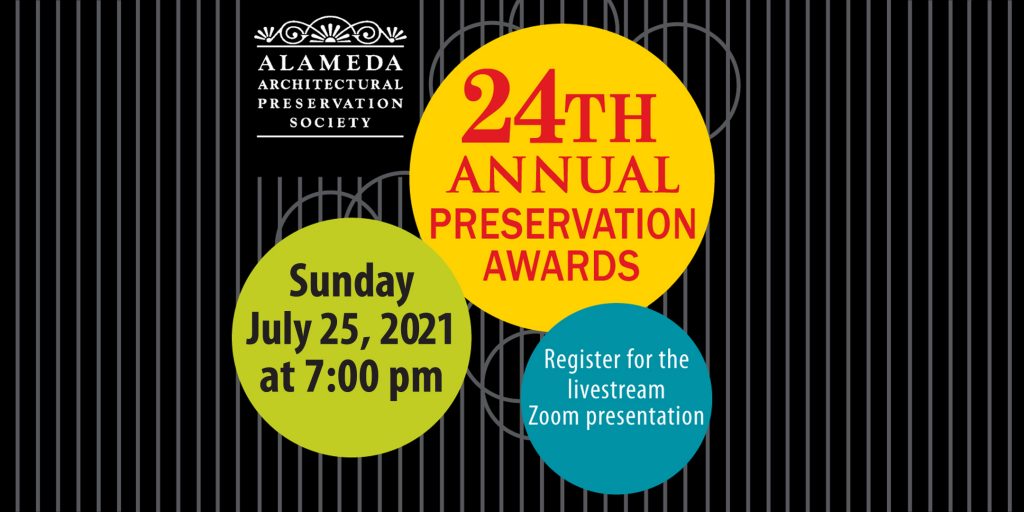 Thank you to all the award winning building owners!
---
Tiki Bar Online
Did you join us for our virtual tour May 23? We enjoyed seeing many of you there!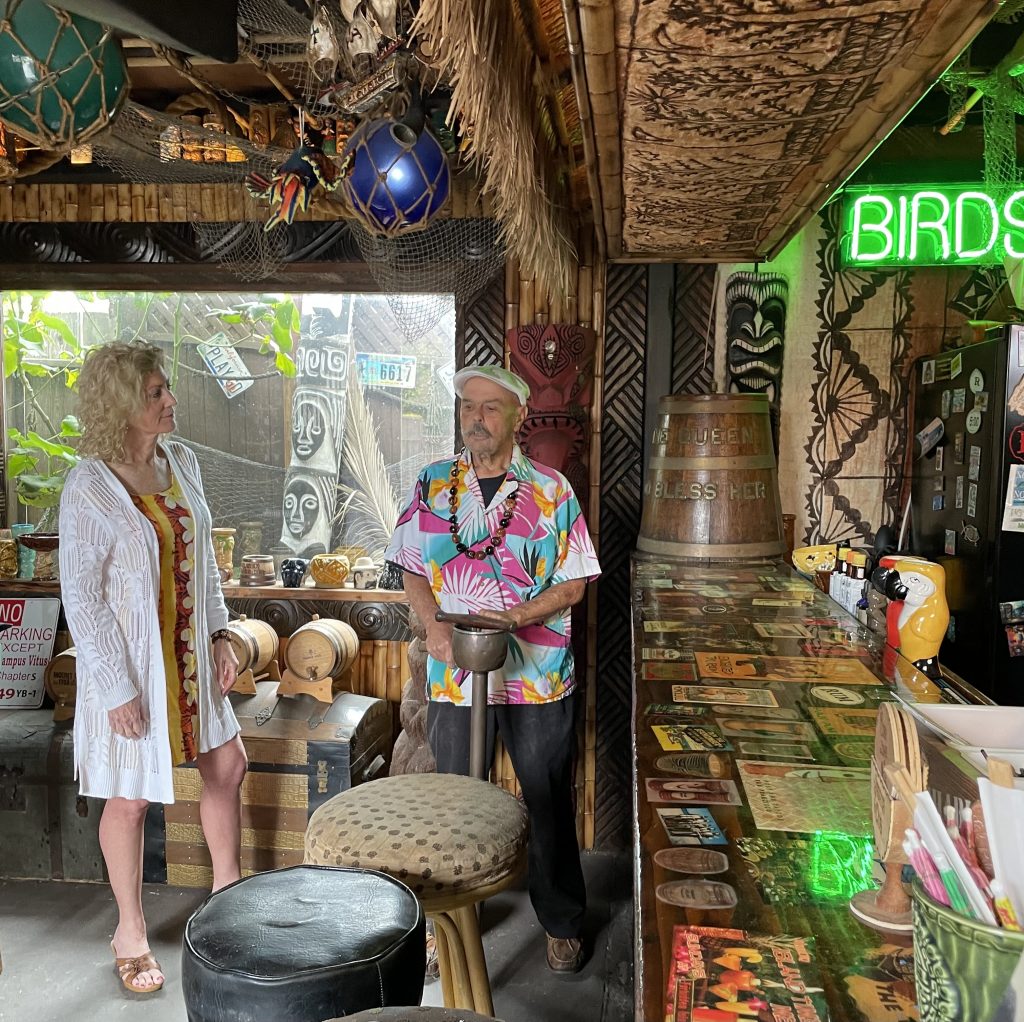 We hope you enjoyed making a Classic Mai Tai with Brian. Here is the recipe that he prepared, linked to the printable PDF.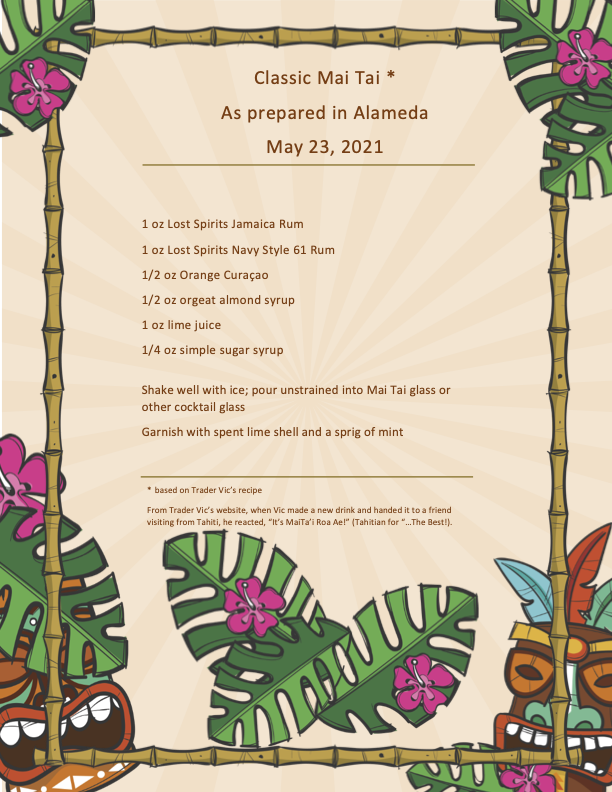 Thank you to Lost Spirits Distillery for supporting AAPS and helping to bring you this program.
See the recorded program on YouTube here:
---
We hope to see many of you at our next event, virtual or live. Please go to the Upcoming Events Page to find out more..