Renaming the park on Park Avenue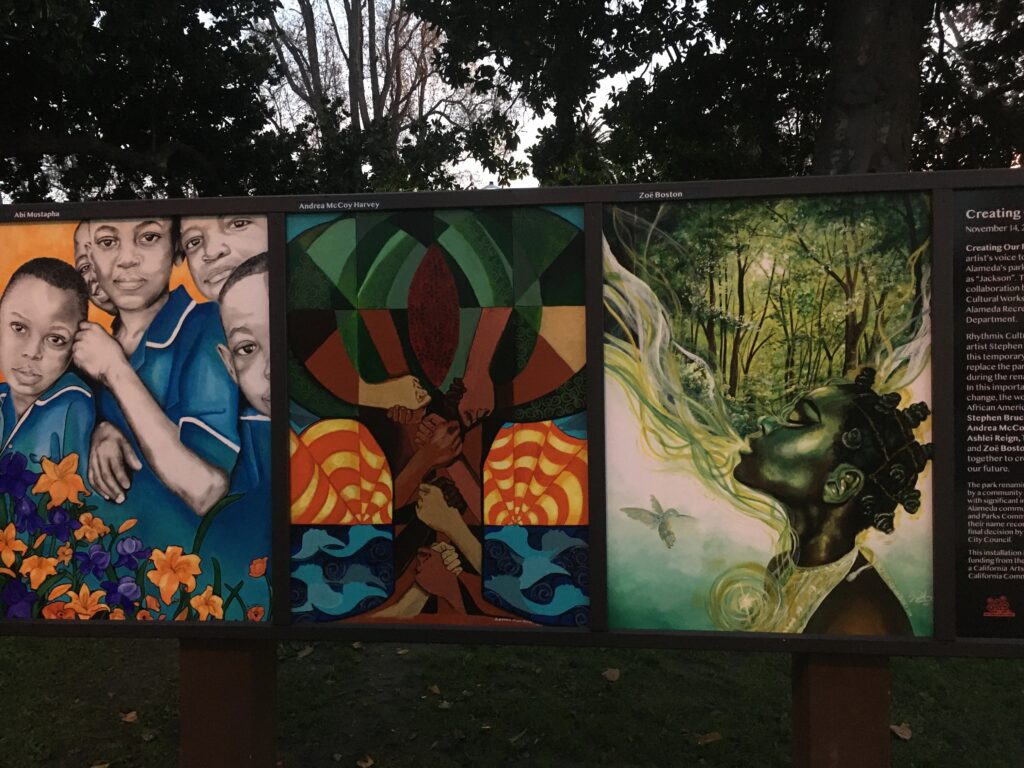 Item 6-A of the City Council Agenda for 7 PM 1/19/2021 is entitled "Recommendation to Rename Former Jackson Park to Chochenyo Park. (Recreation 280)." The Recreation and Park Commission voted to remove the prior name in the spring and appointed a committee to review potential names. The commission adopted the recommendation to rename the park Chochenyo Park at the December 19 meeting. Link to the Council meeting info is here.
The below documents, originally an email interchange, from Woodruff Minor, historian, and Rasheed Shabazz, historian, ask and answer questions about the first known name of the park.
Naming the Park – Woodruff Minor
Thoughts on naming of a park – Rasheed Shabazz