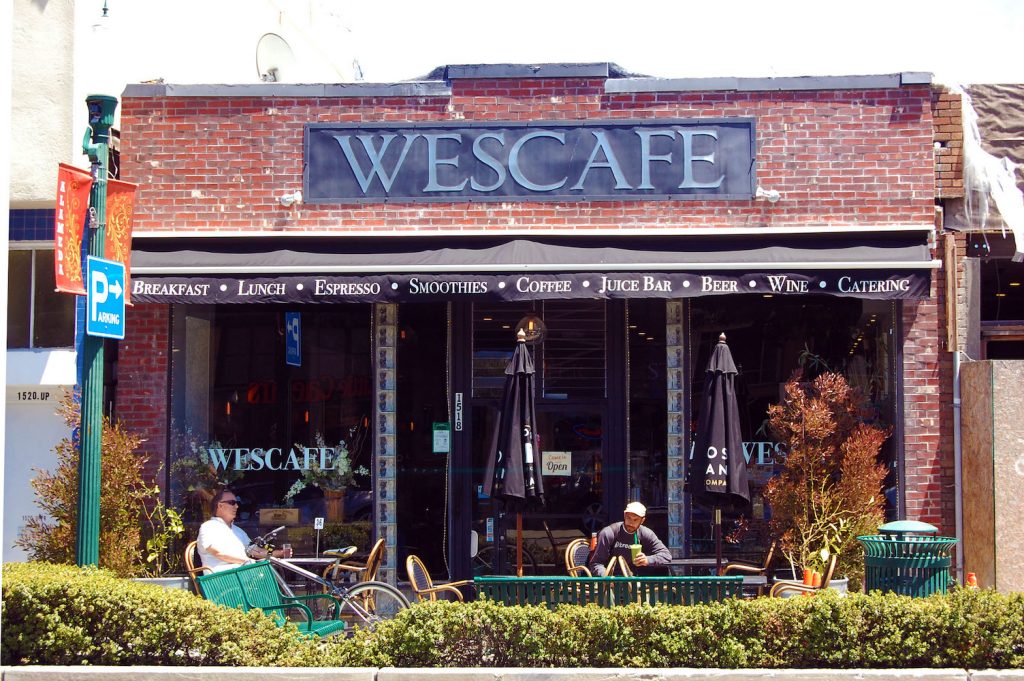 Wescafe Brings Style to 1518 Webster Street
Story by James Smallman
Award Recipients: Monica & Miguel Trejo
Wescafe is a wonderful example of adaptive re-use. Owners Miguel and Monica Trejo acquired the badly damaged building about four years ago. A series of unsuccessful restaurants preceded their ownership, and concerned friends tried to convince Miguel and Monica to open their restaurant on Park Street, which was perceived to be a more inviting atmosphere. Monica felt that Webster Street "needed" them, however, and the very successful restaurant that now anchors their block is the result of their determination. Then-mayor Beverly Johnson told them, as the restoration began, that their restaurant was Alameda's most critical: If it succeeded, it would encourage other entrepreneurs to come to Webster Street, but if it failed it might set Webster Street back years. As it happened, a renaissance of Webster Street has evolved over the years since that first tentative step. Street trees, new restaurants and outdoor seating areas now grace the area.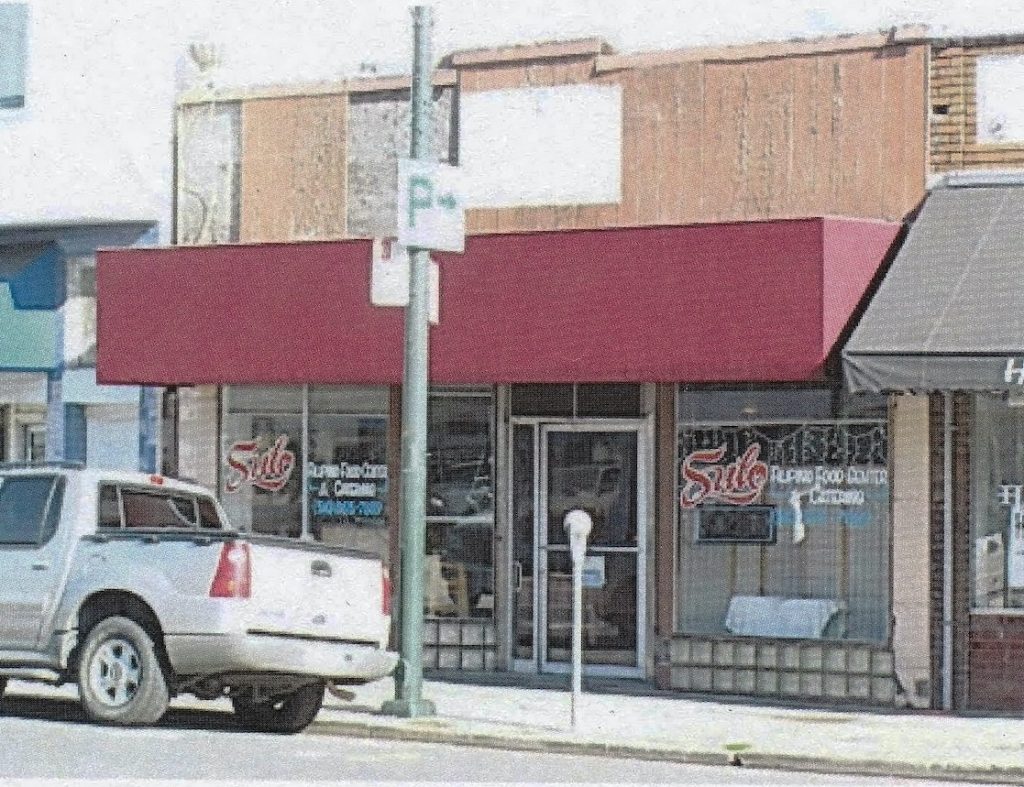 The restaurant that preceded Wescafe abandoned the building, leaving the building badly vandalized in their apparent frustration. The new owners repaired holes in the roof, installed new electric and plumbing systems and developed the interior in a sensitive and artistic fashion. Painted brick walls were cleaned and left exposed, adding texture and warmth to the interior. The area behind the building was developed into a pleasant outdoor eating area, enhanced with a softly gurgling fountain.The façade was opened up to the street and seating area in front. A façade grant from the city helped to make the front an attractive addition to the street. Much was accomplished by simply removing uninspired remodeling from earlier owners. The original brickwork in front was uncovered and cleaned, returning the building to its 1920 era origins. An ungainly awning was replaced with a lighter adjustable version. Installed higher up on the façade, the interior is now bathed in light and presents a friendly open atmosphere. Surviving glass blocks, inexplicably painted over by earlier owners, were cleaned.
As a friendly historical nod to the street, Monica and Miguel commissioned a wonderful mural which graces the back wall of the food preparation area. It shows a view down Webster Street a century earlier, when electric trains ran along the street. (In a little bit of artistic license, the train in the mural is a steam train, of the kind that ran on Lincoln Avenue.)
In passing, it should be noted that the rebirth of Webster Street as a vibrant pedestrian-friendly commercial area continues. Visitors to Wescafe will observe serious construction going on next door. Scheduled to open in the summer of 2017, a Cambodian restaurant is being developed. Monica says that the owner has visited her place and instructed her designers to be inspired by what has been done at Wescafe.