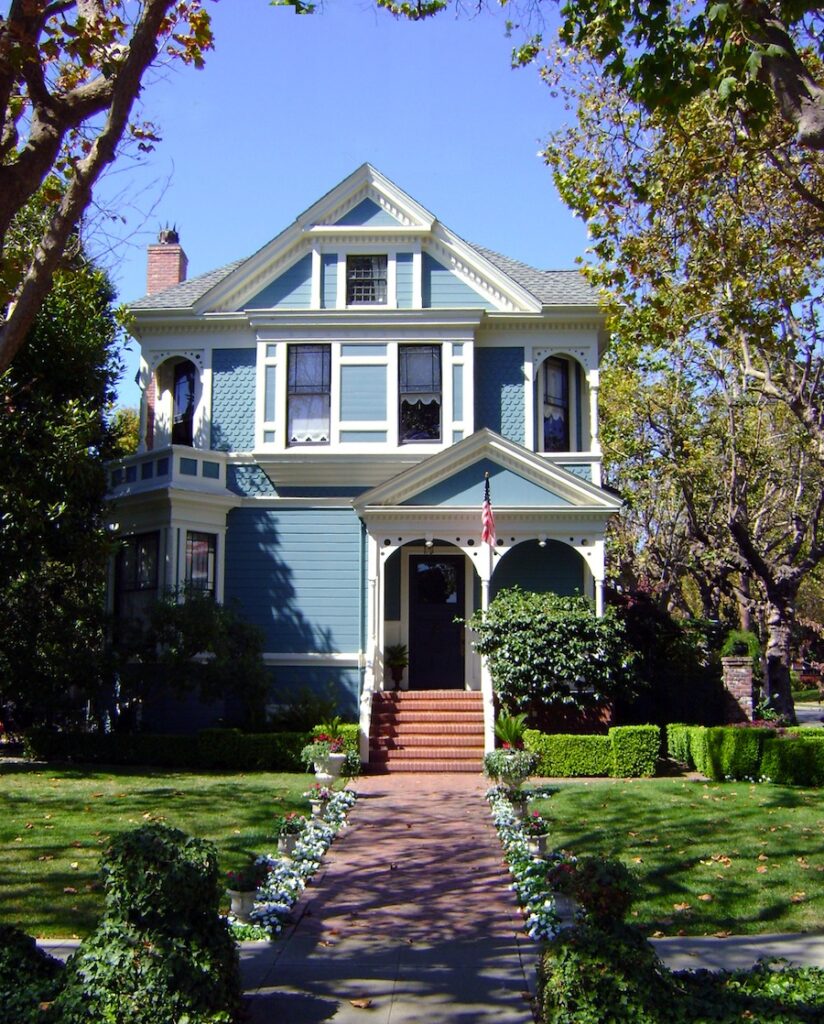 Phoenix From Ashes
Story by Denise Brady

Award Recipients: Rick & Kris Nelson, Owners
In 1994 PG&E had a major regulator failure causing a gas surge into the entire island. Dozens of fires erupted simultaneously, including at this house. With no available firemen, the house burned for over an hour before the first emergency crew arrived. The house was essentially gutted… almost to the point of structural failure. After sitting empty for over a year, Rick and Kris Nelson, who are both architects, happened to drive by and noticed the windows boarded up. It was fate that brought them here as they were not even looking for a house, but driving a friend around who was thinking of moving here from the city.
Within an hour Rick had found and contacted the owner and within 48 hours they had agreed to buy it! Unfortunately due to bureaucratic red tape with the owners' insurance company, they were not able to take possession for another six months.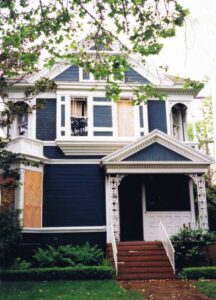 The house was designed by renowned architect Charles Shaner and built in 1887 for Albert Newbold. Sometime in the 50's it went through the standard "Re-muddle" where they removed most of the gingerbread and the porch columns and brackets. What was a wooden porch was covered over with bricks (yes over the wood). Subsequently the wood rotted away causing the brick porch to settle in the center almost 2"… expected to fall through at any moment!
Rick began the renovation by removing the center bricks on the porch, maintaining the brick steps and brick sides. He reframed the porch itself with PT wood and pored a water proofed concrete slab, which then received handmade French porcelain tiles… installed by the Nelson children Shelby, Madeline and Max.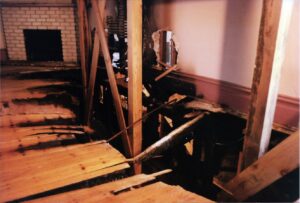 The wrought iron railing and columns were removed and they had custom turned posts made to match the original photo as best they could. Rick then created the custom brackets and railings to match the existing detailing of the upper balconies from the original photos.
With the extensive interior remodel they created a kitchen and family room on the back of the house. This skillfully designed addition includes a turret and an enlarged porch from the "stoop" that once was the only access to the backyard. The same meticulous detailing from the front, as well as Rick's hundreds of hand cut dentils, were applied to the rear façade.