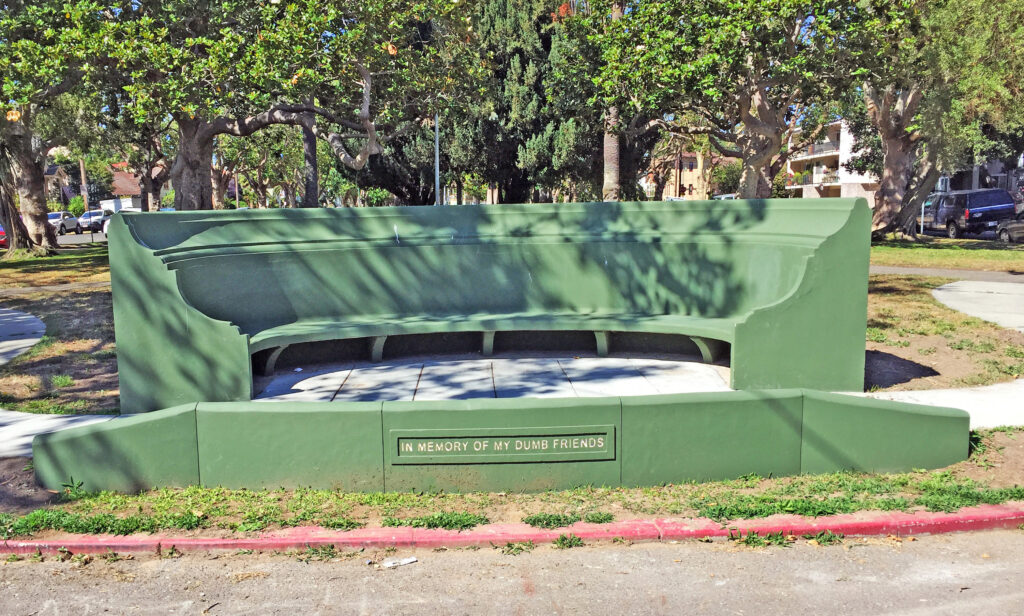 Restoring the Bench for Our Dumb Friends and Others to Enjoy
Story by Brian McDonald
Award Recipients: Save The Bench Committee – Denise Shelton, Betsy Mathieson, Jack Mingo, and Jim Manning
In November, 2013, as the top of a palm tree came crashing to the ground, it took an important piece of Alameda history with it. Jackson Park is our town's oldest city park, and the "dumb friends" bench at its south end is generally considered the oldest "hardscape" installation in any local park. (Hardscape is any landscape feature using materials such as concrete or the like, in contrast to plants). Built in 1920, the bench and the retaining wall with the inscription "In memory of my dumb friends" were the brainchild of Isabelle Clark, a wealthy animal lover who lived near the park. In those days, the phrase dumb friends  was a common term for dogs and cats and other pets. Dumb was strictly a synonym for mute then, long before it got the alternate meaning of mentally slow.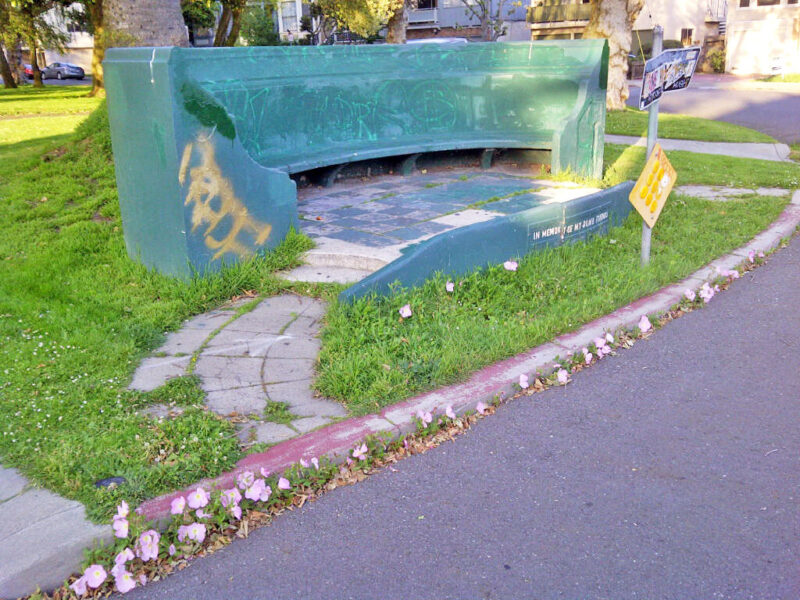 The falling tree destroyed most of the wall with the inscription and damaged much of the surrounding walkway. The initial reaction of the city authorities was that reconstruction would be too difficult and expensive, and the best option was to tear down the bench and replace it with a simpler park bench and landscaping.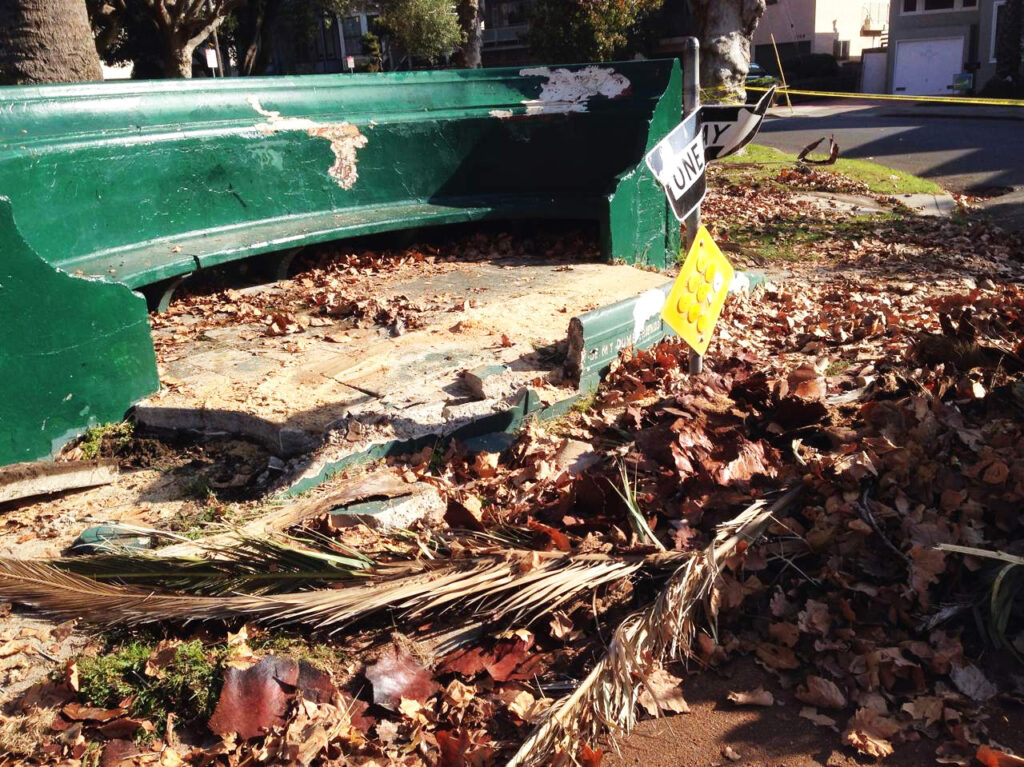 Numerous residents from throughout Alameda gathered to save the bench, testifying at Recreation and Park Commission and City Council meetings, and committing to raising funds to finance the restoration. The city agreed to the plan, and the Recreation and Park Department contributed the first $5,000. Under the leadership of Denise Shelton, Betsy Mathieson, Jack Mingo, and Jim Manning, the group formed Save The Bench and raised the rest of the needed funds. Tucker's Ice Cream donated all the proceeds from their new flavor "dumb friends bench blueberry buckle".
A city contractor demolished the damaged areas (and all of the retaining wall to accommodate wheelchair access standards) and constructed new platforms and ramps. Victor Amador of Soft Concrete designed and constructed a new retaining wall, duplicating the curves in the alignment of the original wall and the arched top. By May 2016, the entire installation had been rebuilt and looked much as it had in 1920.