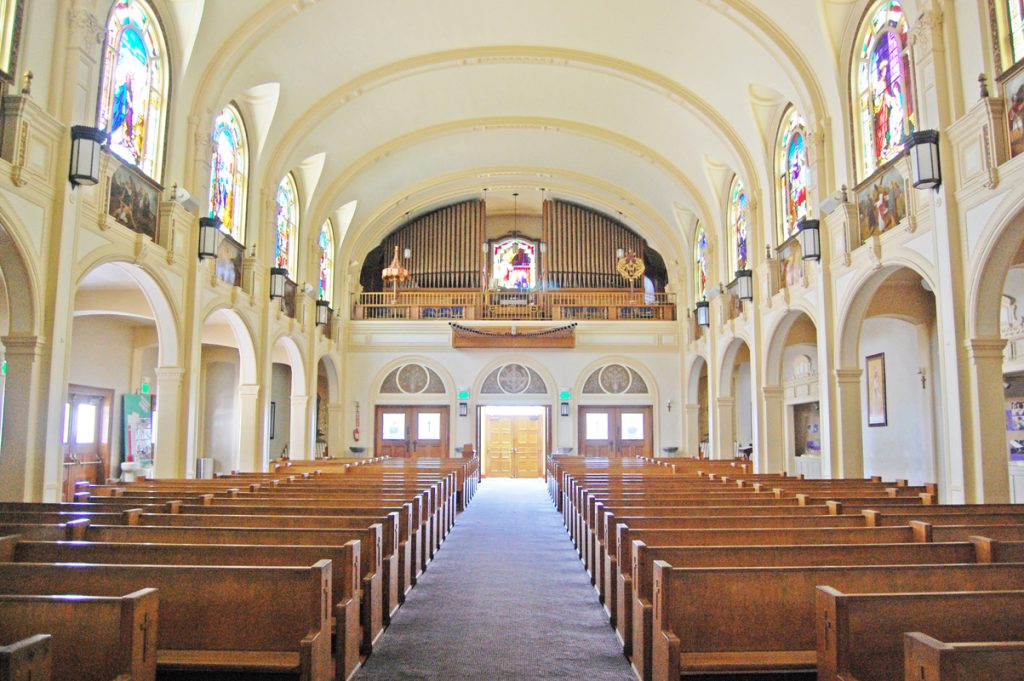 Windows Restored to Their Initial Splendor at St. Joseph Basilica
Story by Lisa Mangiante
Award Recipients: The Parish of St. Joseph Basilica, C & R Glass; Stained Glass Restoration and Protection
Most Alamedans are familiar with St. Joseph Basilica on Chestnut Street. It was established in 1873 as St. Joseph Mission Church, part of St. Anthony Parish in Oakland and the Diocese of San Francisco. It was the first church to serve the Catholic community of Alameda, and the priests from St. Anthony Parish would ride on horseback from Oakland to offer Sunday Mass. In 1885, St. Joseph Mission Church was designated as St. Joseph Parish, independent of St. Anthony Parish.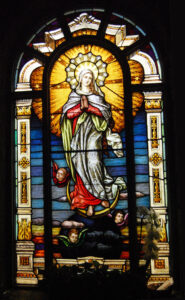 As the city's population increased and with it the church's community, St. Joseph soon outgrew its space and a new church was built in 1895. In 1919, 24 years after construction, the church burned to the ground. Its replacement, the church we see today (though there have been several additions), was designed by H.A. Minton and W.D. Shea, and constructed by J.J. Leonard. It is a replica of the Mission in Monterey.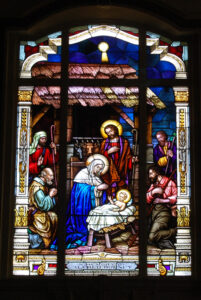 The new parish included a series of stained glass windows that continue to adorn the church. Stained glass windows in Catholic churches often incorporate narratives from the Bible, history or literature, or may represent saints or patrons. The windows at St. Joseph depict the life of Christ. They line the walls on both sides of the pews, where sunlight streams in during the day. There are additional windows found in the right and left transepts, the altar and the choir loft. It is unfortunate that the identity of the designer and artisan are unknown, as their skilled work deserves attribution.
Parishioners' donations enabled the creation of the windows in 1921 – they were often installed one at a time as funds became available. In 2013, the windows were restored to their initial splendor. This effort represents a labor of love by the parishioners of St. Joseph. Once again, their donations made it possible to appreciate the windows' fine craftsmanship and beauty.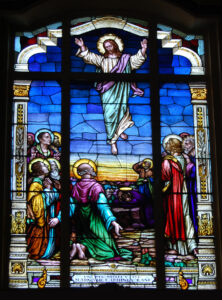 There are other points of architectural note about St. Joseph. It is an Alameda Historical Monument and is listed on the National Register of Historic Places. In 1972, Pope Paul IV designated the parish as a basilica for its architectural value and beauty, and for its role in Alameda's history. It was one of four basilicas in the Western United States. This year St. Joseph is celebrating its 135th anniversary serving the Catholic community in Alameda, as well as its part of the city's history.