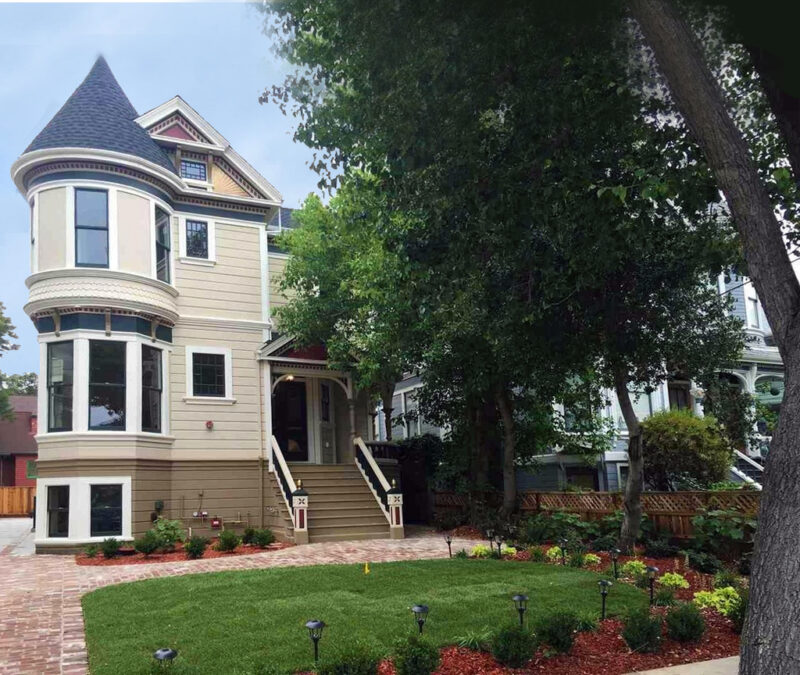 Weathered Residence is Renewed
1207 Union Street
Story by Jim Smallman
Award Recipients: Damon Rees, Owner and Martha Tout, Designer
This elegant towered Queen Anne residence was built in 1891 by Brehaut and Diamond, a prominent firm credited with at least seventeen Victorian era homes in Alameda. David Brehaut was an architect who participated in building another twelve Alameda homes with other partners.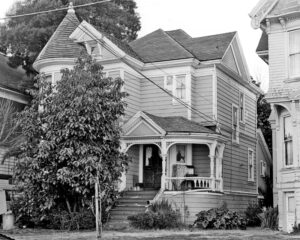 In September 2014 the house, by now severely dilapidated, was rescued by Damon Rees, tonight's award winner. The front was largely intact, though a non-original ground floor door interrupted the façade. That door was removed and the original siding extended to patch the opening. The weathered outside was prepared and given a beautiful paint job. The back of the house was reimagined by Alameda's own Martha Tout Design. The kitchen and back deck provide a wonderful family space, and great care has been taken to retain the period flavor of this important house.
Restored main staircase bannister, custom milled baseboards and caps, and antique light fixtures add to the charm. The mantles were stripped and restored. New hardwood floors were installed with walnut feature strips. Practical changes included all new plumbing and electrical systems, insulation and a completely redesigned kitchen, respecting its Victorian environment. Tasteful landscaping completes the picture.