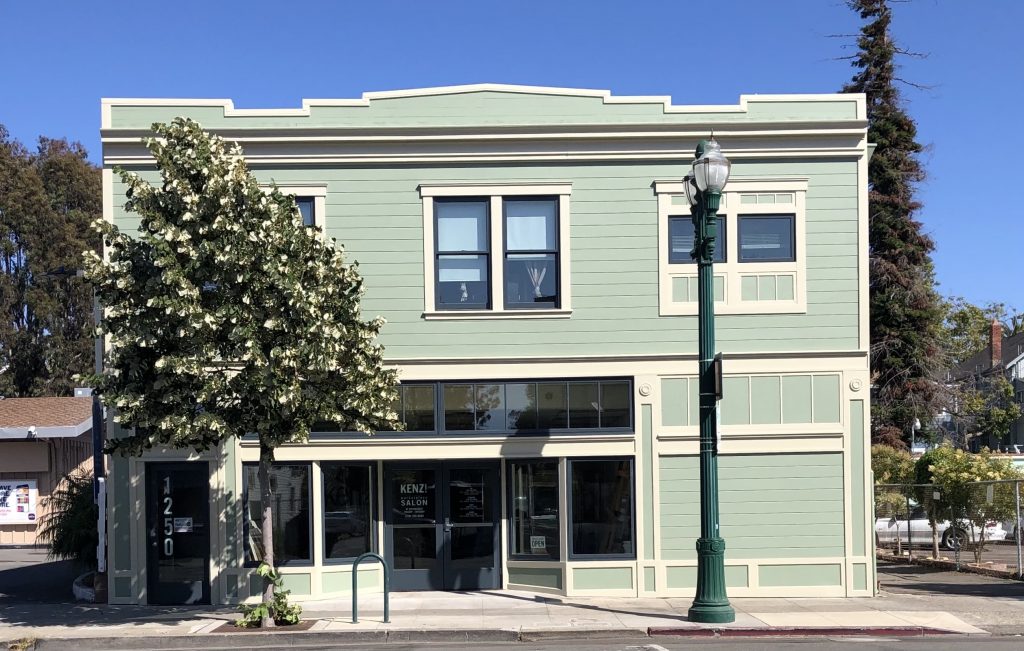 1250 Park Street at 150 Years
Story by Kay Weinstein
Award Recipients: Kenny and Linda Fong, Owners; Daniel Hoy, Architect; Tom Carroll, Carroll Construction, Contractor.
Alameda Architectural Preservation Society is giving a preservation award for the exterior restoration of the stand alone mixed use commercial property at 1250 Park Street. The three award recipients are all rooted in Alameda: Kenny and Linda Fong, owners; Daniel Hoy, architect; Tom Carroll of Carroll Construction.
As referenced in George Gunn's Documentation of Victorian and Post Victorian Residential and Commercial Buildings, City of Alameda, 1854-1904, this property at 1250 Park Street was built in 1873. The original architect and builder are unknown. The original owner was H.C. Elliott, a San Francisco teamster. By way of background on this property, the Alameda Museum has provided a 1943 photo that gives a sense of the building's historic features.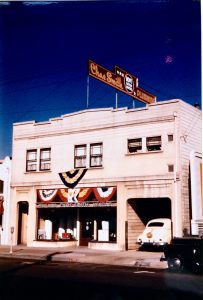 Kenny Nai Don Fong grew up on nearby Park Avenue in the late 1960s, and he still has relatives living in his childhood residence. He has been operating his namesake salon, KENZ! Marketplace Salon, since 1985. When Kenny and Linda Fong purchased 1250 Park Street in 2003, its historic facade had been covered up by an inappropriate remodel. There was little to be seen of the original character of this building.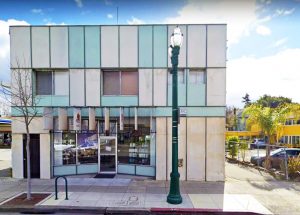 Despite delays due to the Great Recession of 2008, the Fongs were determined to restore their property to its former glory. Amanda Gehrke, with the City Department of Economic Development, patiently helped them move it all along. In 2017 they began working with local architect, Daniel Hoy, to draw up plans. Mr. Hoy credits the success of this restoration project to the enthusiasm, vision, and community interest of Linda Fong.
In 2019, the Fongs began working with local building contractor, Tom Carroll. Construction was delayed by the Covid pandemic, but not deterred. Mr. Carroll finds joy in doing exterior restorations, especially when he gets to remove the awful stucco!
There was a happy discovery along the way. Daniel Hoy's original design included a straight roofline, but when the old boards were removed, the original profile was discovered! Fortunately, approval for a roofline change was requested and received. One of the distinctive features of this property is the decorative upper roofline.
Exterior restoration was completed in 2021, and it is stunning. The architectural integrity of 1250 Park Street has been brought back to life, almost 150 years later. In addition to a certificate of award, Kenny and Linda Fong will receive a bronze preservation plaque to display on their building. Their next project is the interior, and we look forward to seeing the result.