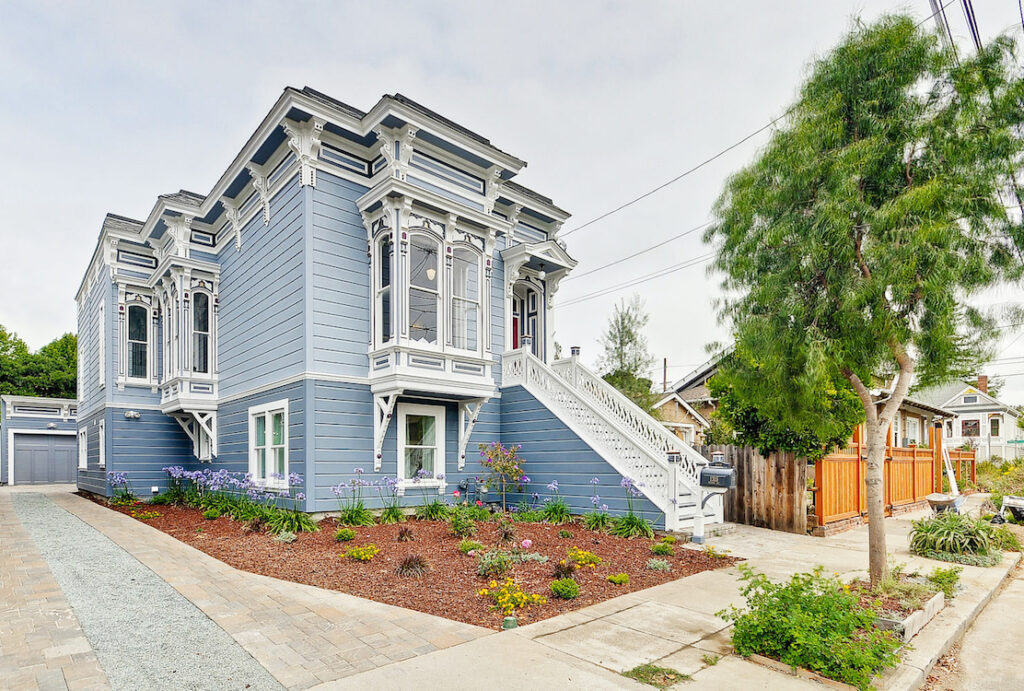 Something About 1315 Mound Street 
Story by Phoebe Yu
Award Recipients: John H. Jiang, Owner; Kwan Li, Woodwork; Phoebe Yu, Interior and Exterior Design; Fernando Cabeza, Fernando's Painting Company
That day in May, 2013, when John and I walked up to the house, it was completely in ruin and felt like a ghost house, but we saw something hidden behind all the dry rotted sidings, broken architectural elements, overgrown grass and plants, plus all the garbage laying around, we saw something rare, something elegant, something worth saving.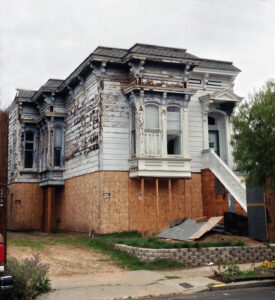 It was obvious that John wants to have this house and I want him to have this house because we both love the old homes in Alameda and have passion to restore them. John and I had been partners restoring my other clients' historic homes, he really wanted to restore something for himself and the Mound Street house seems like THE ONE.
We had to fight nine other offers to get it by 25% over asking price.
We did some digging after getting the house. This house was built in 1878 by the original owner/builder C.R. Burkhardt. Was once owned by S.F. Photographer Huge S. Anderson. It also was the first house on Mound Street to have electricity.
The stories behind the house fueled more enthusiasm to study the style of the house and try to restore the house as close to the original as possible. Hopefully more glorious and strong, so it could stand and be admired for another hundred plus years.
This house's style is often called Transitional Victorian; it combines both earlier Italianate and later Stick East Lake style, making this house one of a kind in Alameda, according to the curator of Alameda Museum Mr. George Gunn.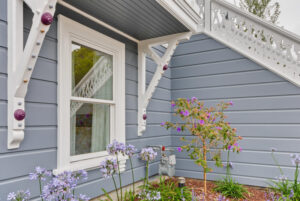 After two years of renovation, getting a lot of help from Jim Smallman—where to find the Victorian style fireplace, looking for a clawfoot tub and a window restoration guy, etc. Other preservation work included saving the decorative brackets under the two existing bay windows and some trim pieces left with the house. When putting everything back, we found out that there were many missing pieces. First we had looked at every resource we could to find the ones ready-made and got some, but John's carpenter milled most of the pieces onsite.  The newly built one car garage echoes the architectural style of the main house, so it seems like the garage was there when the house was built.
The end result with all the time, energy and money is this elegant residence, meticulously restored with exquisite period details, full of historic charm and artistry.
Even though John didn't get to move into the house for personal reasons, we both are very proud of what has been done to the house. It is very encouraging for us to keep on doing this and restore one house at a time as money and time allows.