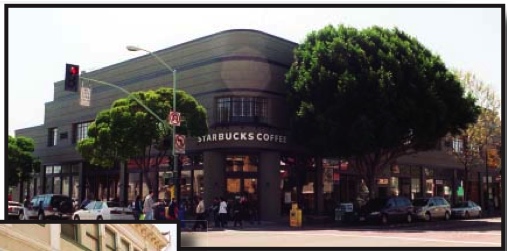 People Places

by Denise Brady
When the Naval Air Station closed down in 1997, doom and gloomers predicted bad times for Alameda. Not John (Jack) Knowles, he envisioned something very different for this island city when he bought the two buildings on Park Street from the Delanoy family. Jack has found his niche in the world of commercial real estate. He has a passion for older buildings and for the interaction of everyday life. "You need to work in neighborhoods, retail follows people. It's all about people coming together. Alameda is terrific in that aspect".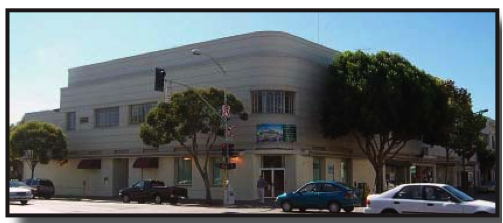 1364 Park Street- (currently Starbucks). The corner building at Park and Central was originally a Victorian building constructed in 1890 for Mr. Fritz Boehmer at a cost of $30,000 and was known as the Post Office Block. It was designed by prominent San Francisco Architect William Patton who lived in Alameda. In 1894 it was purchased by Mrs. Farnham who then sold it to the Delanoy family in 1924. It was then known as the Commercial National Bank Building. In 1938 it was extensively remodeled by Oakland architect William Schirmer in the Streamline Moderne style which is how it exists today.
The building is over 30,000 square feet and had substandard utilities when Jack purchased it. Finding a tenant for that kind of space would be very difficult. It was essentially functionally obsolescent. He believed he could make something out of it. The project involved extensive seismic strengthening and utility upgrades. "Downtown did not have enough electricity, so I brought in a new cable for additional power. It was a huge amount of work and very expensive, but necessary to make the project viable."
The use of steel seismic bracing on the ground floor allowed them to open the building to the street, creating retail spaces accentuated with dramatic full height glass and transom windows with nine foot tall doors. It is still a huge building with the flexibility for changes in future use. The ground floor was designed to compliment the existing style of the building without becoming too contemporary. The decorative light fixtures provide a "deco" detail and the divided light transom detail echo the horizontal bands on the second floor. The new addition to the rear continues the simple detailing and decorative bands in the same style of the main building.