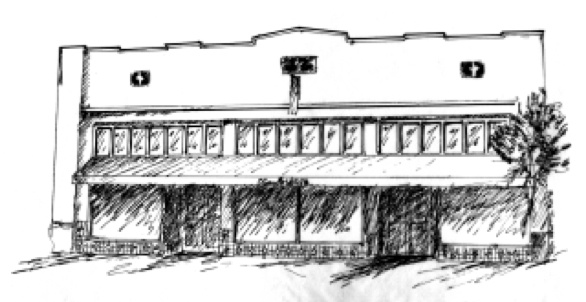 Opportunity From Adversity
by David Baker
When Michael O'Connell's showroom on Webster Street suffered a major fire, he didn't accept it as a set back but took it as an opportunity. The Webster street streetscape has had a major enhancement thanks to his efforts.
In addition to repairing the damage caused by the fire, Mr. O'Connell chose to take advantage of the City of Alameda's façade grant program to assist with the restoration of the historic features of the building. The Design Committee of the West Alameda Business Association offered preliminary suggestions regarding the historic features and Michael worked closely with his designer and contractor to develop the final design details. The interior work included not only the new roof structure, but seismic upgrades, a refurbished floor, and a suite of modern offices above the showroom. Each office is filled with natural light from new skylights and the new clerestory windows along the Webster Street façade. The façade has been completely refreshed with a new color palette, new canvas awnings and a hand-painted blade sign. The clerestory windows, which had been removed in a previous remodel, were replaced with new windows in a style similar to the originals. The attractive new ceramic tile along the building bulkhead was selected to compliment the original terra cotta cartouches above the windows.
Our thanks to Mr. O'Connell for his vision and all his efforts.
Building Owner: Michael O'Connell
Designer: Mi'Chelle Fredrick
Contractor: Patrick Brady