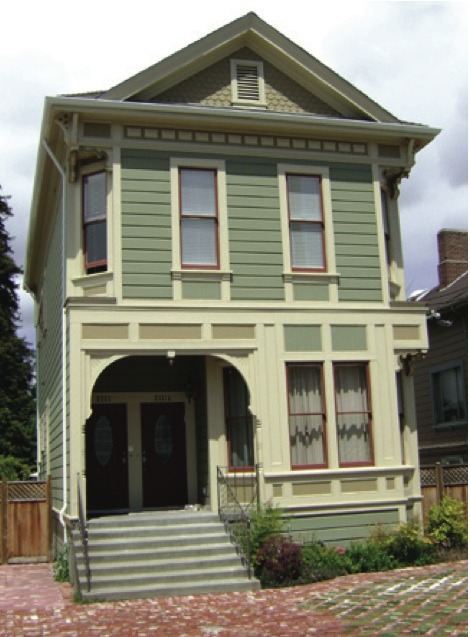 Story by Kevis Brownson
Award Recipients: Anthony Yan, Yanscape designs
This lovely Queen Anne was built in 1894, with the first owner being a musician by the name of William H. Muller. At some later date, much of the decorative millwork was removed and composition siding was added to the house. In the ensuing years the house fell into disrepair and was even added to the Alameda Architectural Preservation Society's list of derelict homes.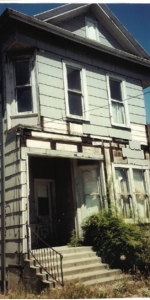 Anthony Yan saw the house on Lincoln Avenue in 2005. Though the outside appearance was very blighted, he recognized the inherent soundness of the structure and purchased it that year. His intention was to fix it up and use it as a rental property. The new owner kept the house empty during the renovation except for using some inside space as an office. Besides removing the composition siding, the work included restoration of extensive missing trim. Yan did the work himself with the assistance of his firm, Yanscape Designs, a landscape contracting company.
Mr. Yan has previously renovated many homes in Oakland and Alameda, primarily of Craftsman and later era design, including one on Mastick Court; this one was his first Victorian house. Asked whether the house on Lincoln was the most difficult or most rundown property he had ever worked with, he said, "No, actually this one was pretty good."