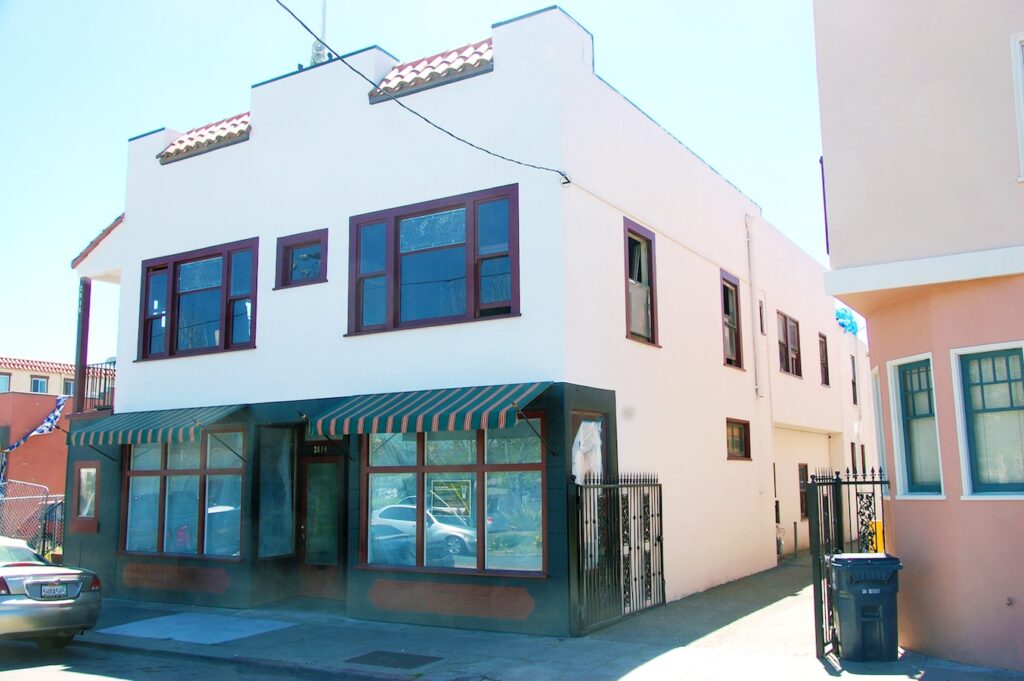 Story by Jim Smallman

Award Recipients: Michael Wright & Michael Wright II, Owners; Economic Development Department, City of Alameda Façade Grant PMrogram; Frank and Delores Cirmelli, Former Owners and Contributors
Michael Wright, the current owner, was told by the long-time prior owners that the building was originally a fire station, which was moved to the current location and lifted to accommodate a first floor commercial space. Some early lighting survived, and lath and plaster shadows hint at an earlier history. The current work on the building is an attractive adaptation within the building's footprint.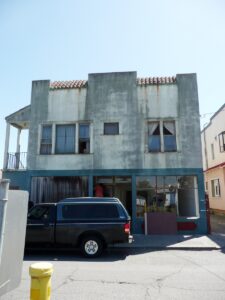 No city records have been found to support the "fire station move" legend. The early history of the building and the site is sketchy. Sanborn map books and permit records indicate a one story meeting hall — "Germania Hall" — had been constructed on the site by 1897. In 1912 the hall was converted to apartments at a cost of $2,000. This substantial figure (at a time when two-story houses could be built for less than $4,000) suggests that the second story may have been added at this time.
In 1920 the "Park Street fire" began next door. Though the building may have been damaged, permits show unspecified alterations valued at $1,000 were made in 1930. Relatively small, these changes suggest the building had survived in some form after the 1920 fire.
Some intriguing decorative elements may have survived the earlier remodeling. In particular the current owner, Michael Wright, found two spectacular leaded glass windows upstairs, and these have been incorporated in the redesign of the front façade. Along with original hardwood flooring and high ceilings in the upper residential space, a happier future is in store for this interesting building.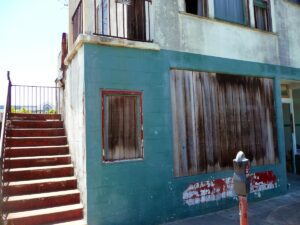 The façade work was aided by a City Façade Assistance grant, administered by Sue Russell. Attractive awnings and retention of much original fenestration make a pleasant contribution to the Lincoln Avenue commercial district.