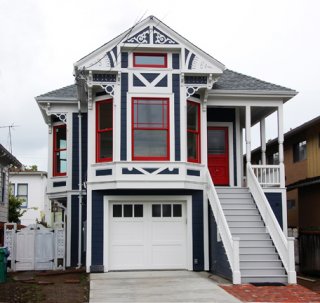 A Victorian Cottage Sheds its Skin: 924 Taylor Avenue
Story by Jerri Holan

Award Recipients: Simon Olivieri, Owner; Rolan Cook Construction, General Building / Structural; Myron Olson, Olson's Painting Company; Bill Brown, Central Bay Roofing; Ethan's Service Plumbing; and TEC Electric
This story begins about a year and a half ago, when Simon Olivieri purchased 924 Taylor Avenue. The home didn't just need cosmetic work; it needed structural surgery. So began a year of reconstruction, surprises (some good, some bad), and lots of elbow grease.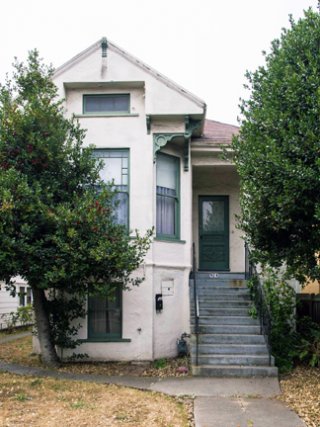 The project caught the community's attention when Simon and his crew started peeling off the stucco wall finish. Some thought he was going to demolish the home and protested. But instead, with architect Daniel Hoy and contractor Rolin Cook, Simon discovered the original wood siding underneath the stucco. Better yet, they found lots of the original wood trim and bric-a-brac and they reused what they could. What they couldn't, they rebuilt in kind. In some cases, only shadow lines remained and the expert crew recreated missing features.
The cottage itself was born in 1891, built by the well-known local builders, Marcuse and Remmel. The builders also constructed her three sisters across the street and they were one big happy family until someone in the 1960s or 70s — alas — covered her wood siding. 'Tis true, she had lost most of her detail and lots of her charm . . .
However, when Simon met her in 2012, some of her petticoats were peeking out. He glimpsed a gay little girl waiting for a new dress and shoes, and maybe, if she were lucky, she'd even get a new hat to go with. And that's what she got.
Simon replaced her brick foundation with a new habitable basement. He restored her wood siding, rebuilt her exuberant ornaments, and replaced all her aluminum windows with double-hung sashes. He even brought her energy efficiency into the 21st Century with radiant-heated floors. And she did get lucky: Simon removed five layers of old roofing to install new shingles. He even reused her old bricks to pave the front walkway.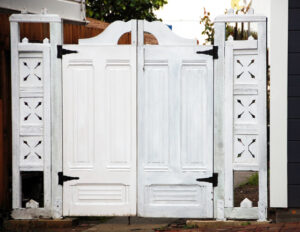 Today, she's strengthened with shear walls and outfitted to the max. Her shiny new porch has been restored — the posts and top railings are original, but the balusters were destroyed during the stucco removal (now replaced with simple 2 x 2 posts). But all was not lost: Simon salvaged what remained of the original railings and created a side gate out of them. A rehab detail that not only extends the craftsmanship but also preserves the past.
All's well that ends well. The best thing about this story is that Simon did a lot of the work himself, with the assistance of his father and grandfather's contractor spirit. Simon has nearly doubled the size of his house and he's certainly doubled the charm. Now part of her happy family once again, the house is the darling baby of her block.